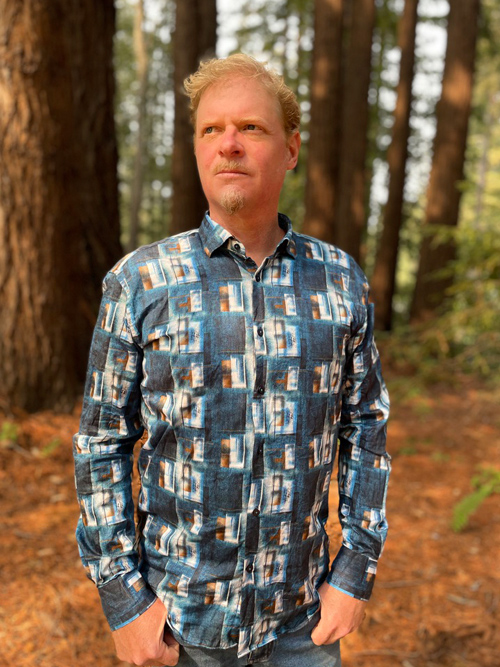 Chris Chope
Chameleon Creations is a graphic design studio nestled in the heart of the Bonny Doon redwoods (Santa Cruz, CA). I am Chris Chope, owner and founder of Chameleon Creations, and master at making you look good.
Since 1995, I've served a diverse array of clients with a wide range of services. Some of these services include: branding and logos, collateral and document design, tradeshow graphics, PowerPoint presentations, websites and landing pages, newsletters, infographics, packaging, all kinds of swag, story-boarding and animation, and most recently video production.
I began working in graphics after graduating from San Diego State University with a degree in Business/Marketing. In 1992, I worked as an associate for both artwërks Graphic Design Studio and Peter Chope and Associates Advertising & Design where I gained hands-on experience. Over the course of these early and influential years, I attended the U.C. Santa Cruz Extension program in graphic design and production to boost my knowledge and confidence. By 1996, I'd earned traction with a few key clients and a solid reputation as a go-to graphic design vendor, so I moved to Santa Cruz and opened Chameleon Creations.
I love the creative process, good design that serves a purpose, and being of service to my awesome clients. Beyond that, I have a passion for the north coast and our majestic redwoods. I also enjoy hiking, golf, table tennis, music, museums, travel, yoga, tango, gardening, and spending time with my wife and two kids.